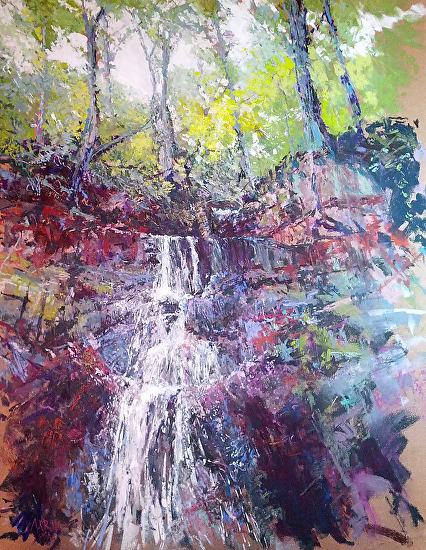 The National Arts Club's 115th Exhibiting Artist Members' Show- painting "Falls on the Hudson" awarded the Art Spirit Foundation Silver Medal for Pastel. .
In 1906 The National Arts Club celebrated its new headquarters on Gramercy Park with an exhibition of American paintings belonging to member and collector William T. Evans. A successful businessman and renowned collector, Evans, as the Club's Art Committee chair, was instrumental in creating the Artist Life Membership Program and establishing the annual exhibition we now know as the Exhibiting Artist Members Exhibition
"Each one sees what he carries in his heart"-Goethe
© Maria Marino "mariamarinoart.com" and it's contents-2013-Unauthorized use and/or duplication of this material without express and written permission from this author and/or owner is strictly prohibited or stored in a retrieval system or transmitted in any form or by any means without the prior written permission of the publisher.